Kyrie Irving-Isaiah Thomas blockbuster trade barely affects NBA futures odds
Written by: Rex This entry was posted on Friday, August 25th, 2017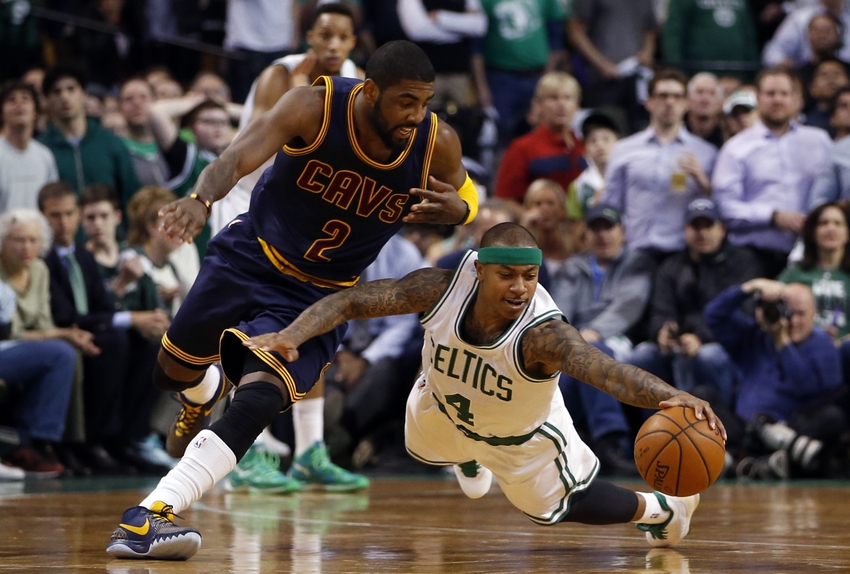 It was just the other day when the Boston Celtics and the Cleveland Cavaliers teamed up to drop a nuclear bomb of a trade on what then appeared to be a slowly mellowing free agency period. In case you've just woken up from a coma or just emerged from a month-long seclusion in the mountains, we'd like to inform you that the Celtics traded Isaiah Thomas, Jae Crowder, Ante Zizic, and the 2018 first-round pick of the Brooklyn Nets to the Cavs for Kyrie Irving and….just Kyrie Irving really and his killer crossovers of course.
While that's unquestionably a move that shifts some power in the Eastern Conference, betting odds don't seem to be that affected by all. In fact, Jeff Sherman of Westgate Las Vegas Superbook has reported that the Celtics and the Cavaliers have the same current futures odds to win the NBA title next season as they had before the trade went down.
Other sportsbooks have since changed their odds for both teams but alterations weren't that drastic. Bookmaker pegged the Celtics as +925 to bag the NBA title before the trade and shortened that figure to +885 right after it was announced that Thomas and Irving had exchanged uniforms. BetOnline,
TopBet.eu, meanwhile, currently has the Celtics sitting on +750 odds to win their first NBA Title since 2008, while giving LeBron James and company +500.
Ready to bet? Create a betting account now. You can choose one from any of the sportsbooks we've listed on our sportsbook reviews section.