Where to Bet on the 2016 Summer Olympics
Written by: sbnadmin This entry was posted on Tuesday, July 19th, 2016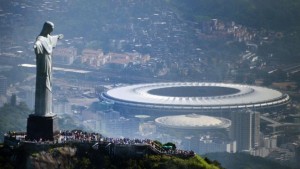 It's almost time for the 2016 Rio de Janeiro Olympics, also known as the running of the 26th summer Olympiad. There are a few countries that, like always, stand out above the rest. Most notably, the United States are heavily favored to top the gold medal count. Right behind them though are China, Russia, Great Britain, Australia and Germany.
The biggest question for you though, is not who is going to top the medal bets, it's simply where can I place my bets? There are a number of different websites that are offering excellent odds on the upcoming summer classic. We'd like to recommend a few mainstays that we truly enjoy – TopBet, SkySports and UBet.
Where to Bet on the 2016 Summer Olympics
TopBet
At TopBet, the odds are listed nicely and they were also one of the first online sportsbooks to offer Olympic betting.
United States (-275)
China (+275)
Russia (suspended)
Great Britain (+2,000)
Australia (+2,000)
Germany (+2,000)
SkyBet
At SkyBet, does not accept bettor from most of the world as they are based out of the UK. Their odds are also very similar to that of TopBet. None the less, they are up and ready for wagering.
United States (2/9)
China (7/2)
Russia (suspended)
Great Britain (50/1)
Australia (66/1)
Germany (40/1)
UBet
At UBet, you can also find the oddsets for the Most Gold Medal futures in the 2016 games. Once again, the USA are favored but the field looks a little different from the top down.
United States (1.20)
China (4.00)
Great Britain (101.00)
Japan (201.00)
France (201.00)
Germany (201.00)
Australia (201.00)