2016 NFL AFC South Division Odds to win update
Written by: sbnadmin This entry was posted on Friday, October 14th, 2016
After five weeks of football, the AFC South are right where they were in almost all of last year: owners of the tightest races in the NFL (and not in a good way). The Houston Texans, who are at the top of the group with a 3-2 win-loss card, have the worst record among all division leaders.
The division will also continue to have the youngest collection of starting QBs, as they only have an average age of 25. It may again add to the unpredictability of the four teams.
———-
Houston Texans (odds to win division: -120)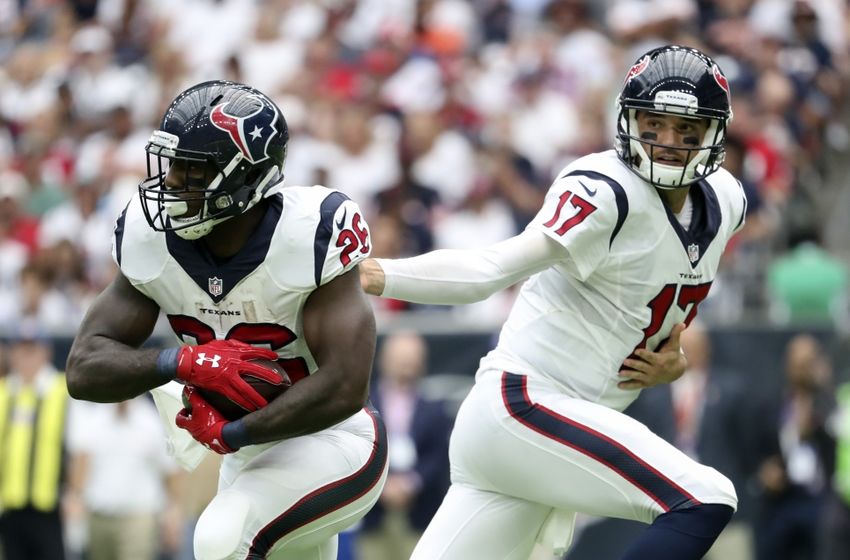 With defensive captain and franchise player J.J. Watt gone for the year, the Texans are hoping that key off-season acquisitions QB Brock Osweiler and RB Lamar Miller, who they spent 100-plus million dollars on, can lift the team to a second consecutive division title. The QB isn't playing up-to-par (227 YPG, 6-7 TD-INT), but the RB is (91 yards from scrimmage per game), although he still hasn't scored any TDs.
The toughest matchups on their remaining games are the Denver Broncos (Week 7), Oakland Raiders (Week 11), Green Bay Packers (Week 14), and the Cincinnati Bengals (Week 16).
Indianapolis Colts (odds to win division: +250)
Stat-wise, QB Andrew Luck is producing like he's suppose to (293 YPG, 10-3 TD-INT). Most of his numbers are better than last year's dud and he's been moving like he has healed from all those injuries he had.
That said, his efforts aren't translating well in the win column. They stand at 2-3, with a respectable offense (27 points and 380 total yards per game) but a disappointing defense, as they have one of the worst numbers in yards per play (6.5), first downs given up (117), passing yards (1505), penalties (47, league-worst), and penalty yards (429, league-worst).
The toughest matchups on their remaining games are the Green Bay Packers (Week 9), Pittsburgh Steelers (Week 12), Minnesota Vikings (Week 15), and Oakland Raiders (Week 16).
Tennessee Titans (odds to win division: +525)
Marcus Mariota's numbers are going down instead of up, but off-season signee RB DeMarco Murray is making the QB look good by providing great offense. In five games this year, the RB has 635 yards from scrimmage (second most in the league) and five total TDs (tied for third in the league). Unfortunately, he's all they have on O for most of the game.
The defense, meanwhile, has progressed under Dick LeBeau, jumping 17 places in the defensive rankings.
The three toughest matchups on their remaining games are the Green Bay Packers (Week 10), Denver Broncos (Week 14), and Kansas City Chiefs (Week 16).
Jacksonville Jaguars (odds to win division: +650)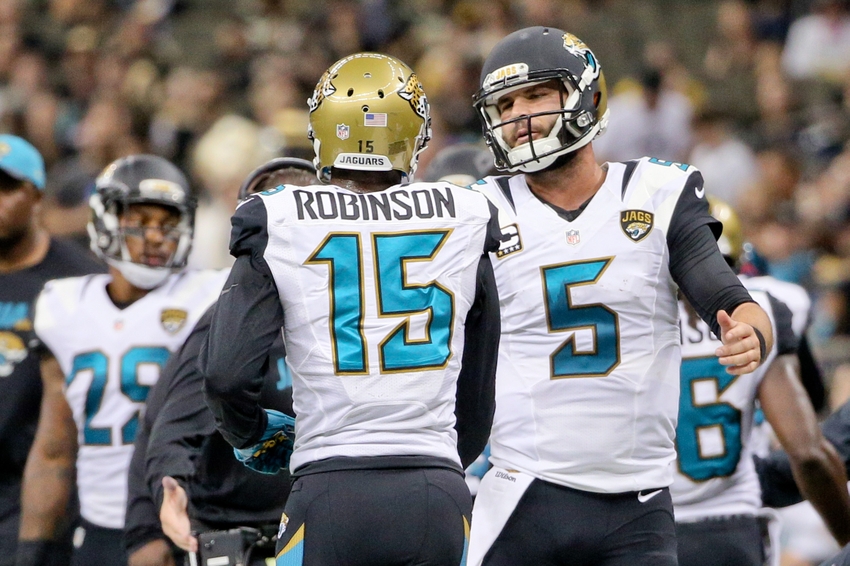 As expected, the Jacksonville Jaguars are labeled as the biggest underdogs to win the AFC South.
Due to all the flashes they showed in the previous season, the team was projected to at least win more than five games (which will exceed last year's total), but with the way they are regressing this year, no one's sure if they can do it.
Just be hopeful, Jacksonville fans! They are a young team with many promising guys on offense (QB Blake Bortles, WRs Allen Robinson and Allen Hurns, and RB TJ Yeldon) and defense (DE Dante Fowler, CB Jalen Ramsey, LB Myles Jack, and DT Malik Jackson)
The toughest matchups in their remaining games are….. EVERY GAME. If you're the Jags, every game is a tough matchup.