Best Sportsbooks To Bet On for the NBA Playoffs
Written by: Rex This entry was posted on Saturday, March 19th, 2016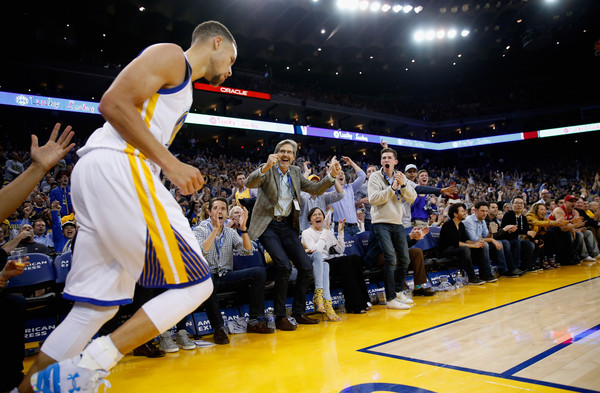 We know that this March, college basketball is the king of all hoops. But come April that'll surely change, as the NBA is going to take all our attention back as the league's playoffs begins.  So with that said, let's breakdown three sportsbooks you should be eyeing to place bets on for the upcoming NBA Playoffs.
Bet365
Big sportsbooks are always the one you'd want to join. That's because popular sportsbooks are often the most trustworthy. And with a big customer base of around six million in over 190 countries, Bet365 exactly that. Licensed and regulated by the United Kingdom Gambling Commission, Bet365 offers a slam dunk option for your NBA betting needs. It has several deposit and withdrawal options. You can deposit via Visa, Mastercard, Neteller, and even Paypal, while withdrawal methods include bank wire, bank transfer, and by cheque. Bet365 offers an enticing initial deposit bonus up to $200 for new customers.
BetOnline
BetOnline started back in 2004 and up to this day is still regarded as an "All-Star" when it comes to the sportsbook business
. Over the years, BetOnline has garnered the reputation of being a force in the betting industry with its aggressive bonus programs. Take for example its 200% initial deposit bonus that goes up to $1,000. BetOnline also knows how to keep its clientele happy with promotions such as the 25% bonus it gives to customer's every deposit. While it comes with a 6x rollover, there are few—if any—sportsbooks out there who are willing to give its patrons with a lifelong deposit bonus promotion.
Top Bet
Yeah sure, Bet365 and BetOnline are solid sportsbooks, but they're just mere role players compared to the superstar that is Top Bet. Top Bet is a relatively new figure in the betting business
but in the short time since its establishment in 2011, it has become a go-to for new and veteran bettors alike. Top Bet offers a plethora of enticing and unique promos like the refer-a-friend program, which allows you to earn up to $250 for each successful referral. Top Bet also regales  its customers with its weekly NBA, MLB, and NFL free bets that provides players an opportunity to pocket up to $100, risk free.
Ready to bet?  Create a betting account now. You can choose one from any of the sportsbooks we've listed on our sportsbook reviews section.