TopBet vs 5Dimes – A Side by Side Sportsbook Comparison
Written by: sbnadmin This entry was posted on Thursday, April 7th, 2016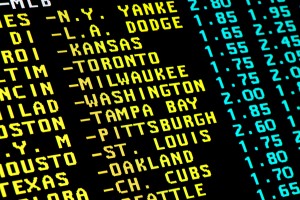 TopBet and their competitor 5Dimes have been in the online sportsbook business for a good portion of time now. Each website is only a few years old, but while the rivalry is still young, it is fierce. They each offer a full sportsbook option, along with an online casino. Each of them offers a reduced juice under different parameters and each offer 24/7 customer service. However, only one can have the edge when it's all said and done. Let's take a look at the Sportsbook Nation review.
TopBet vs. 5Dimes – Top 5 Sportsbook Comparison
Top Bet:                                                                                     5 Dimes:
Nightly Free Bets

$10 Monday night NFL Free Bet, $10 Thursday night NBA Free Bet, $10 Sunday Night MLB Free Bet.

Select Free Bets

While Free Bets are offered, they are on pre-selected games and props. Offers seldom available.

50% Cash Bonus 

When you deposit up to $250. Every bonus from there get's 10%.

25% Plus New Player Reward

Up to $200 in Free-Play rewards available. 

All Are Welcome

Top Bet accepts all US players at all times

All Were Welcome

5Dimes does not accept new US players in certain states

Industry Best – 3x Rollover Requirement

You only need 3x your original deposit to make your withdrawal.

5x Rollover Requirement

You need to earn five times your initial deposit before you can withdraw from your account.

$50 Minimum First Deposit

Top Bet requires a $50 minimum first deposit.

$500 Minimum First Deposit

5Dimes requires a $500 minimum first deposit.
As mentioned, each site also offers a fully loaded casino option. Their sportsbooks though are their big money drivers and each site has a lot to offer in that department.
Sportsbook Nation Sportsbook Rating:
We'll have to rank TopBet ahead of the competition. They have quite a few more sportsbook promotion offers. They also require less money in and have less fees attached to withdrawals.